| | | |
| --- | --- | --- |
| | | |
Archive for June, 2012
June 25, 2012 on 1:44 pm | By
Michael
| In
News
|
No Comments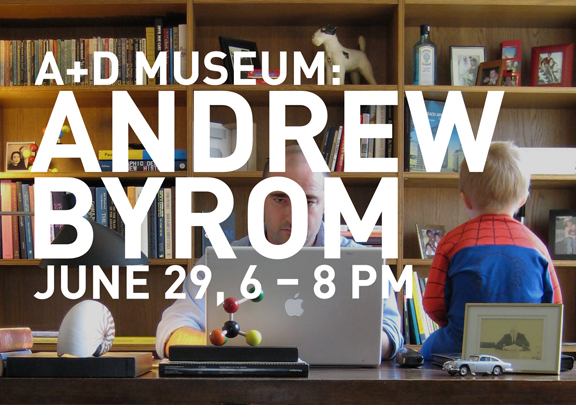 I met Andrew Byrom about a year ago when he gave a short talk at Pecha Kucha Night in Los Angeles. His creatively innovative and non-traditional approach to experimental typographic design really blew me away: I had never before seen work like his which blurred the edges between graphic design, scupture, and conceptual/perfornance art. There's really no easy way to describe his work. He just let me know he's giving a presentation on June 29th at the Architecture and Design Museum. If you're interested in what's happening on the cutting edge of typographic design, don't miss this event!
See you there.
June 20, 2012 on 5:34 pm | By
Michael
| In
Gigs
,
Wayback Machine
|
2 Comments
Two years ago I visited Bloomingdale's in NYC, and specifically their Le Train Bleu restaurant for which "back in the day" I had originally designed many of the original elements. In my visit to NY last month I revisited the restaurant—and this time dined there. If I was surprised the last time to see that my signage and monograms were apparently still in use, dining in the restaurant this time allowed me to see the full extent to which everything I had done was still there—just as it was the day it opened back in the '80s.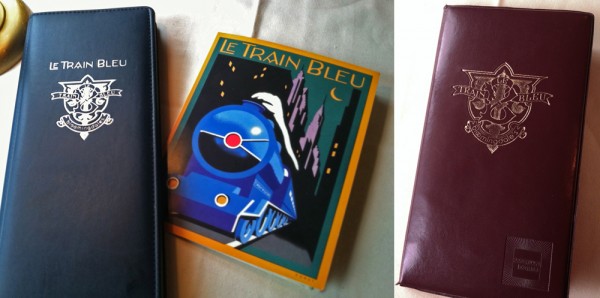 I hadn't known that they were still using the menu design I had done for them, or to the extent that they were using the emblematic monogram I had done at the same time. After years and years of use I would have imagined that the menu would have been a bit dog-eared, but apparently they've been printing and reprinting it all this time.
Aside from it being rendered in gold leaf on the outside of the train car and imprinted on the wine list and check wallet, they'd gone so far as to embroider the monogram on each and every uniform in the restaurant—classy! Perhaps that says something about a designs longevity?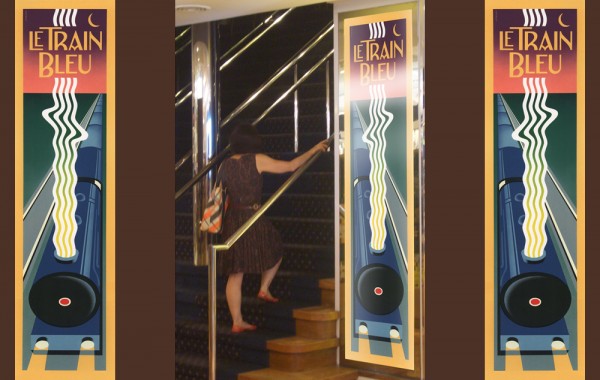 And here's a reminder for those who are interested: there are prints of the Le Train Bleu vertical format artwork—identical to the signage murals outside the restaurant—available on my ILLOZ site. These prints are finely produced, hand-crafted 12 color fine art lithographs that are virtually identical to the original painting.
June 19, 2012 on 7:23 pm | By
Michael
| In
Gigs
,
News
|
No Comments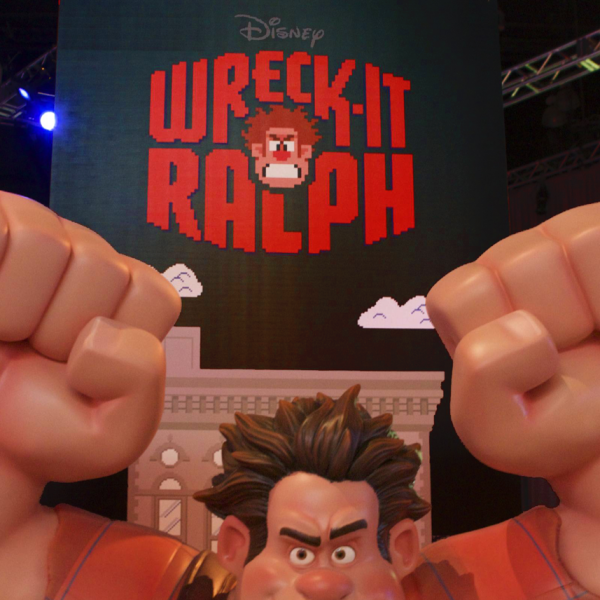 Some friends of mine were good enough to send along a few photos of the Wreck-It Ralph title treatment lording it over the attendees recently at Los Angeles" E3EXPO. These were sent by Steve Silvas and taken by Mike Moreno. Thanks guys! I'm extremely pleased to see that Disney Motion Pictures is making this title treatment one of the key components of its promotion for this upcoming animated film.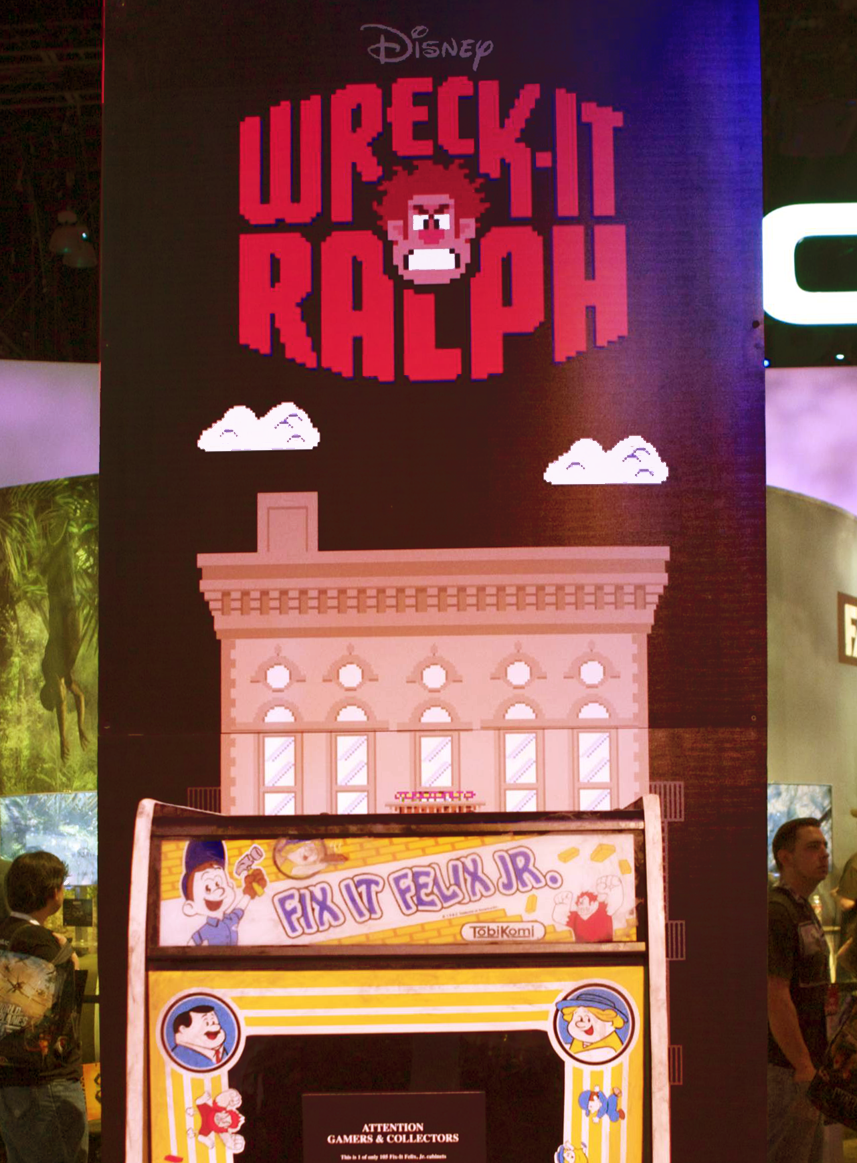 Next Page »
My RSS Feed

About

You may be familiar with Michael Doret's work without even knowing it. If you've seen his logo for the NY Knicks or one of his many Time covers then you're familiar with the power and dynamism he has brought to the art of hand-lettering and font design.

Michael is an eight-time winner of the New York Art Directors Club Silver Award. in his unique typographic vision he blends elements of lettering, illustration and graphic design. The inspiration for his work has come from such diverse sources as matchbook covers, theater marquees, enamel signs, early and mid-20th century packaging, and various other artifacts of this great land of ours.

My Other Sites

Categories

Archives
Powered by WordPress and Nifty Cube with Recetas theme design by Pablo Carnaghi.
Entries and comments feeds. Valid XHTML and CSS.