| | | |
| --- | --- | --- |
| | | |
Archive for August, 2012
August 23, 2012 on 7:56 am | By
Michael
| In
Gigs
,
News
|
1 Comment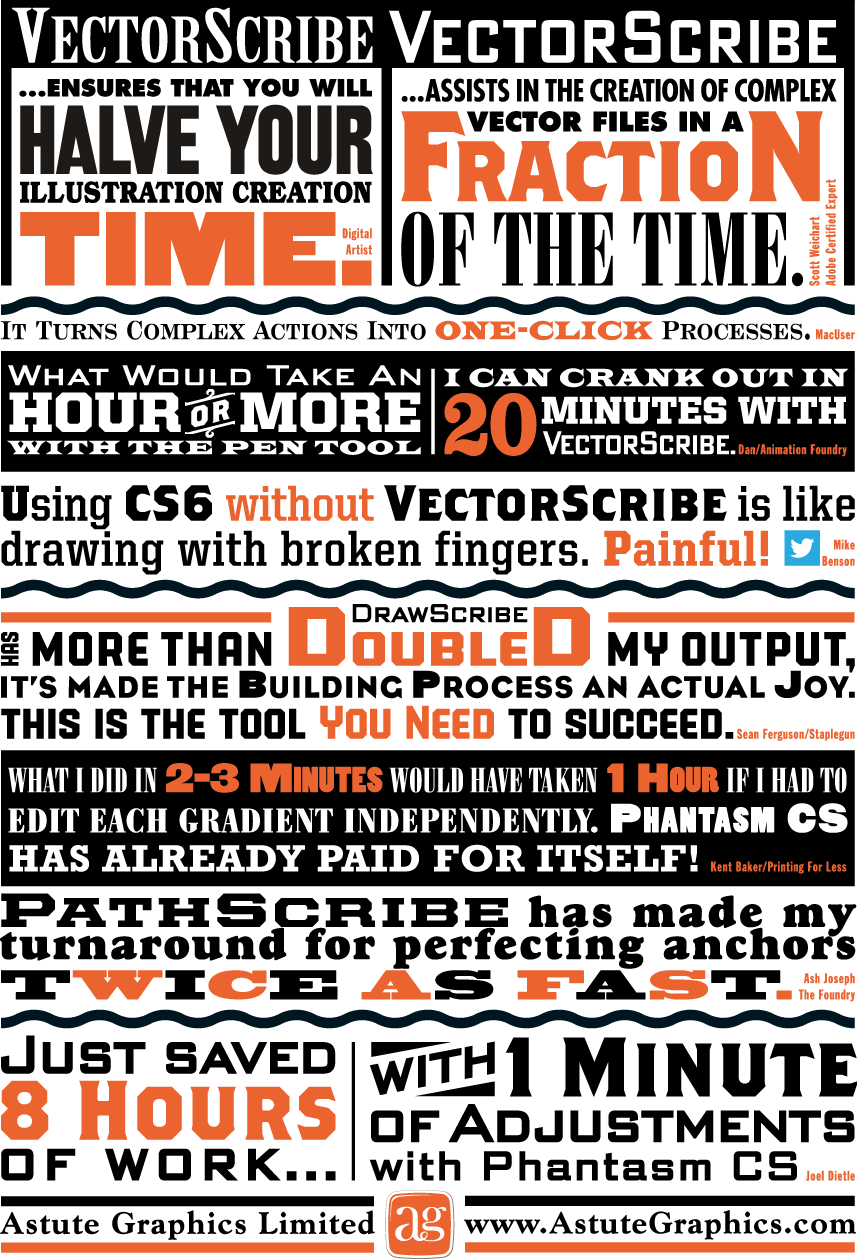 Last year I became a beta-tester for Astute Graphics' Adobe Illustrator plugin "VectorScribe". Those who know me know that I'm not really a very tech-savvy person. I get quite comfortable just sticking with doing things the way I usually do them. Over the years I've become very adept at using Illustrator, and was not overly excited at the thought of having to learn some new tools. I'd heard of Illustrator plugin tools, but I'd never really thought of using them before. So, to my surprise, I almost immediately embraced the new tools in VectorScribe. They work really well, ironing out a lot of the inherent flaws in Illustrator. I'd learned to live with a lot of those flaws, but once I learned I didn't need to live with them anymore, those "flaws" started to look more and more like gaping wounds. VectorScribe is great—now I don't know how I ever got along without it! You can download a little Case Study we did about VectorScribe here. I would definitely encourage all serious Adobe Illustrator users to at least try the 14 day free trial version. It will change your life!
So when the good folks at Astute Graphics asked me if I'd work on a little printed promo for them I thought "Well, why not? I really believe in their products". The front and back covers of the piece were to be covered with testimonial quotes about their plugins from other users. The challenge was to make this list of quotes visually exciting. Most of my work is lettering-centric, but with this project the challenge was to only use set type and limited color—something a little different for me. I did use two of my own fonts, PowerStation (currently on sale) and DeLuxe Gothic: see if you can find them. Anyway, I think you can see that it's possible to create a lot of visual fun by just using the basics, and combining them in imaginative ways. This is real Alphabet Soup!
Above is how the front cover turned out…
…and the back cover below: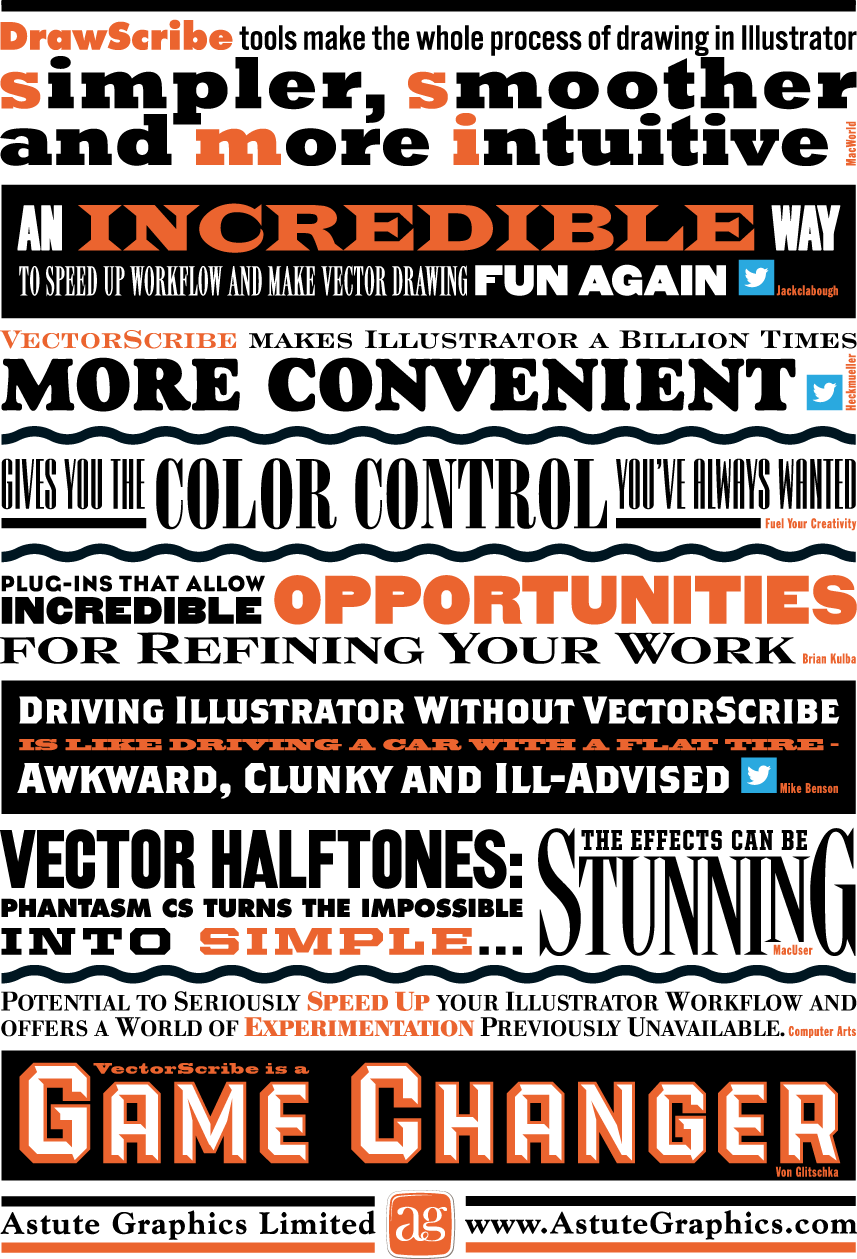 My RSS Feed

About

You may be familiar with Michael Doret's work without even knowing it. If you've seen his logo for the NY Knicks or one of his many Time covers then you're familiar with the power and dynamism he has brought to the art of hand-lettering and font design.

Michael is an eight-time winner of the New York Art Directors Club Silver Award. in his unique typographic vision he blends elements of lettering, illustration and graphic design. The inspiration for his work has come from such diverse sources as matchbook covers, theater marquees, enamel signs, early and mid-20th century packaging, and various other artifacts of this great land of ours.

My Other Sites

Categories

Archives
Powered by WordPress and Nifty Cube with Recetas theme design by Pablo Carnaghi.
Entries and comments feeds. Valid XHTML and CSS.